among keynote speakers
---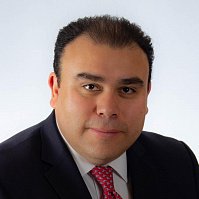 Rodrigo Becerra Mizuno
Corporate Director and Chief Information Officer at PEMEX
PEMEX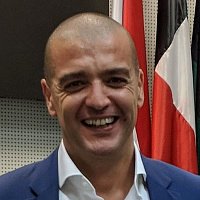 Ahmed Khamassi
Vice President Data Science, COO DIGITAL Centre of Excellence
Equinor
Elisabetta Purlalli
Head of Digital Change Management
Eni S.p.A.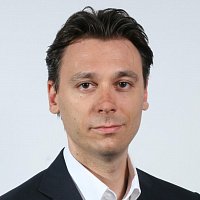 Alberto Maliardi
D&C Technology Innovation Manager
Eni S.p.A.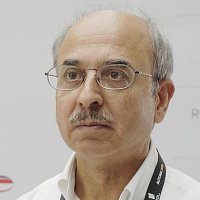 Masoud Minhas
Principal Digital Consultant
Petrofac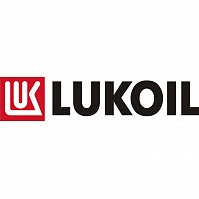 Artem Ushakov
Head of Integrated Operations Center
LUKOIL MidEast Limited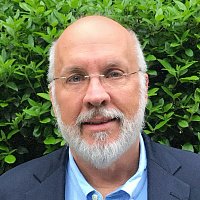 William David Hartell
Senior Development Manager
Premier Oil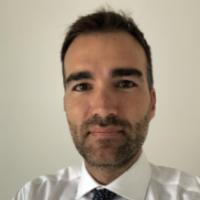 Matteo Mancuso
Head of Digital
SNAM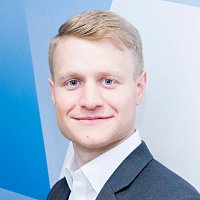 Simon Evans
Director, Digital Engineering
SNC-Lavalin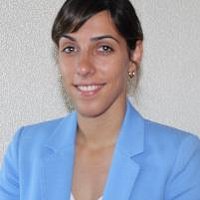 Camino Fidalgo Alvarez
Digital Program Manager (Chemicals)
CEPSA
Paolo Mario Allara
Offshore Drilling Innovation Portfolio Manager
Saipem
Johan Ferket
Consultancy manager
Stork Asset Management Technology B.V.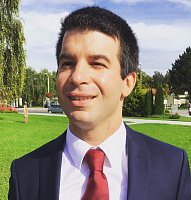 András Buti
Process Information and Automation Manager
Slovnaft
Britt Aarhus
Chief Innovation Officer
Gassco AS
Yakup Yilmaz
Construction and Commissioning Deputy Group Manager
TANAP Natural Gas Transmission Co.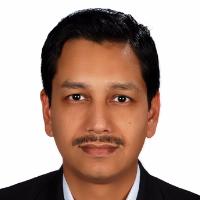 Abidul Islam
Inspection Section Leader
ADNOC Refining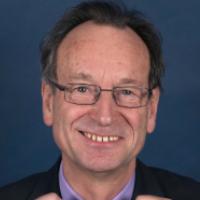 Dr. Claus-Peter Hälsig
Vice President Process and Technology
Fluor
Stuart Sullivan
Commercial Sollutions
Nabors Industries - CANRIG Robotics
Nawwaf Salman Alabdulhadi
Senior Information Security Specialist
Saudi Aramco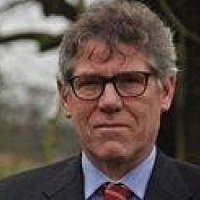 Rob van der Spek
Head of Risk & Asset Management Advisory Oil & Gas NL, Digital lead region CEMEIA Oil & Gas
DNV GL
Jani Hautaluoma
Director, Process Automation
Valmet Automation Oy
Andrey Belevtsev
CDO
Gazprom Neft
Antonio Matamala
Director, Sales and Operations - AMEA
Beamex Oy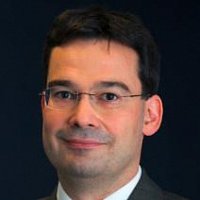 Dr. Dirk Schmalzried
Managing Director
ORSOFT GmbH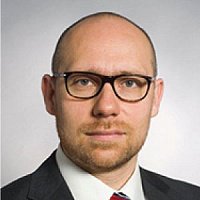 Dr. Matthias Galus
Head Digital Innovation Office. SFOE
Swiss Federal Office of Energy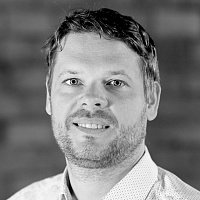 Dr. Richard Büssow
CEO
Industrial Analytics Berlin IAB GmbH
Florian Perrodin
CEO
Distran AG
Jaco Fok
Chief Innovation Officer
OMV Petrom
Jonathan Leeson
Upstream Business IT Manager
ExxonMobil
Mohamed Ridha Chakali
IT Manager
Groupement El-Mzaid (JV Sonatrach and CNPC)
Mohamed Tilliouine
IT Manager
Groupement El-Mzaid (JV Sonatrach and CNPC)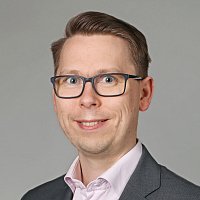 Samuli Bergman
Manager, New Technologies
Neste Engineering
Vatroslav Sablic
CEO
Luvis Projekt
"The Automa Congress brings a lot of important stakeholders, it has a lot of new technologies demonstrated there, so it seems to be very well organized. I'm happy to be here for the first time."
Ann Christin Andersen, Senior Vice President and Chief Digital Officer at TechnipFMC
"I'm really impressed. It's a really professional Congress. It seems to be seldom that I get that sort of welcome that I've got here."
Einar Landre, Lead Analyst at Equinor
"The Congress is organized well. We had plenty of meetings, planned and unplanned. Also, we had an opportunity to attend some sessions which are very informative. So, we are very satisfied."
Igor Radujkov, Senior Manager – AGMS at Schneider Electric DMS NS
"I think the networking is very good. We see a lot of interesting companies joining together. Today we had very interesting presentations, very good conversations with clients which are already in ecosystem but also some new opportunities."
Rob van der Spek, Head of Risk & Asset Management Advisory Oil & Gas NL, Digital lead region CEMEIA Oil & Gas at DNV GL
"Very interesting. It's at the edge of the knowledge on many subjects that are completely new for this sector and as usual it is very well organized".
Paolo Mario Allara, Offshore Drilling Innovation Portfolio Manager at Saipem
"I think it's a very good event. I think what I've seen in the plenary session that were very interesting sessions, people with different points of view have talked about their challenges and opportunities in digitalization: asset owners, as well as the EPC contractors, showing that if you collaborate, you can do much better. And also we have seen some examples of companies already doing digital projects and advantages they get from these digital projects in times of cost-effectiveness, performance improvement and this kind of interesting opportunities and evolutions."
Johan Ferket, Consultancy manager at Stork Asset Management Technology B.V.
"People are very open to share information during the speeches. And also the networking event help definitely with people's questions, so that's good."
Arjan Van Zijp, Sales Manager for NAPCON at Neste Engineering
"It was excellent organization and also the network is good because we see what our competitors or partners are doing. Also we see our end users who also give us ideas what they expect in the future, how will they develop, which helps us make our strategic decisions."
Vatroslav Sablic, CEO at Luvis Projekt
"The best Congress I have ever been to. Great choice of companies, huge companies, respectful. I'd love to come again."
Nawwaf Salman Alabdulhadi, Senior Information Security Specialist at Saudi Aramco
"Actually, I felt the Congress was very well organized. Very professional. It's the first time I've been to the conference and I'm very pleased of it."
Masoud Minhas, Principal Digital Consultant at Petrofac
"For me it's very interesting to be aware of what the other companies, like CEPSA, are doing right now in terms of digitalization. It's also a great opportunity to discover all the tools, all the programs, other initiatives, that start-ups and different companies are developing that we can use in the future in our plants, so a very good meeting point for us."
Camino Fidalgo Alvarez, Digital Program Manager (Chemicals) at CEPSA
"I think Automa has been brilliant so far, the attendees have been very trageted towards the digitalization and very innovative people from the oil and gas operators. It's managed very well so we're getting lots of face time with the people who make the decisions in these companies. Both operators, investors and collaborators going forward."
Antony Davies, Business Development Manager at CorrosionRADAR
"It's been fantastic, a really good event, really good presentations, really good speakers, really good contacts, everything. It's been very good time."
Gareth Webber, Head of Cyber Security for Oil and Gas at Siemens
"It has been good, actually. Really high-quality people coming to the stand, good questions, applications - not right here - but, obviously, building for the next year or two."
Ray Lock, Network Technology Director at Westermo Data Communications GmbH
FORMATS
---
Become an Exhibitor
Focus exhibition area has a limited number of exhibition stands; as a result each segment will be presented by one or two companies. This helps the exhibitors stand out among the others and gives them the opportunity to find new connections for further collaboration. Exhibition stand is printed and installed by the organizers. The participants need only to create the draft, come to the Congress and get the benefit of the participation.
Become a Delegate
AUTOMA 2018 is a closed-door event with a limited number of participants. The delegate participation provides the companies with the opportunities to listen to the leading companies' key specialists reports and to take part in the discussions after the presentations. During the coffee breaks the delegates exchange the contacts and share the experience with other participants.
Become a Sponsor
To get the maximum benefit from the Congress, participate as a sponsor. The organizing team creates the most comfortable atmosphere for negotiations providing sponsors with VIP-meetings and marketing promotion before, during, and after the Congress. The companies invest not only in the "sponsor status" but in the future projects and collaboration with new clients from the oil industry.
Become a Speaker
Present your company's technologies, products, and discuss the latest developments and innovations as well as the new trends in Oil Digitalization segment with international attendees.
Accreditation
If you are a journalist, you can take an interview or an expert opinion from oil&gas executives who attend the Congress. Moreover, you have an access to business program full of the latest companies' news and cases that will be of interest to your readers. Please note that accreditation should be received strictly in advance.
Become a Media Partner
The Congress gathers key people of the industry. In frames of creative media packages you let your audience know about their latest decisions, successful and challenging cases as you access up-to-date information. Contact us to discuss further details of media partnership.