The 5th Anniversary of AUTOMA: New horizons for digital oil and gas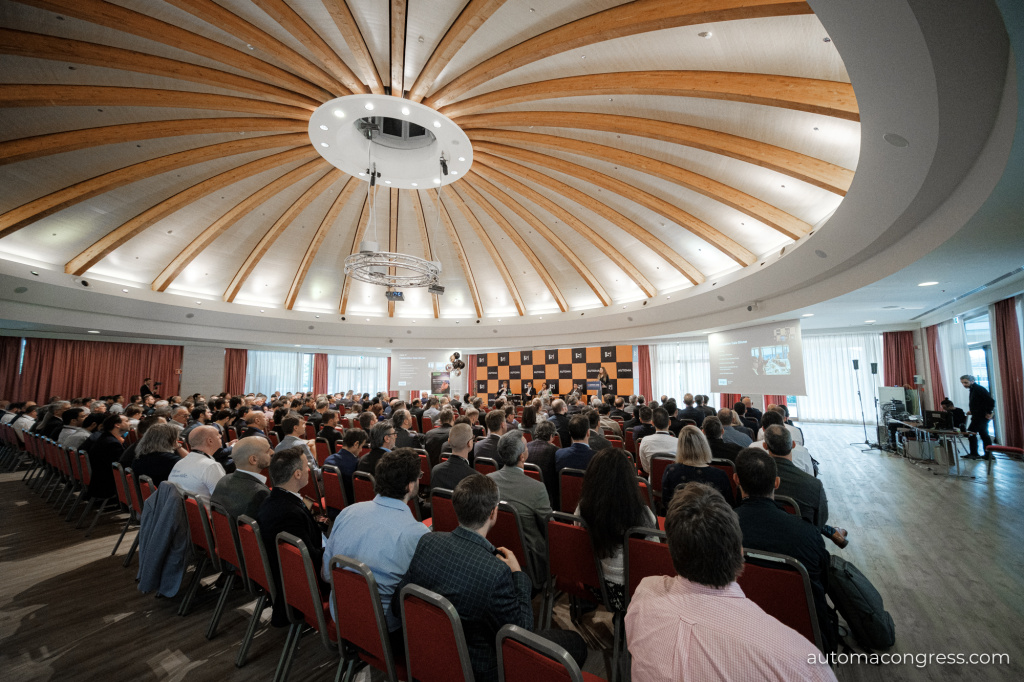 On October 17-18, we were excited to welcome more than 400 digital pioneers live at AUTOMA! After 2 years of online events, we gathered more than 200 O&G companies and technology providers in the beautiful city of Milan to network, mingle, and mark a very special occasion - the 5th Anniversary of the Congress! We were honoured to have Bonatti, an International Contractor with over 75-year experience in servicing the energy industry, as the Hosting Company of the event.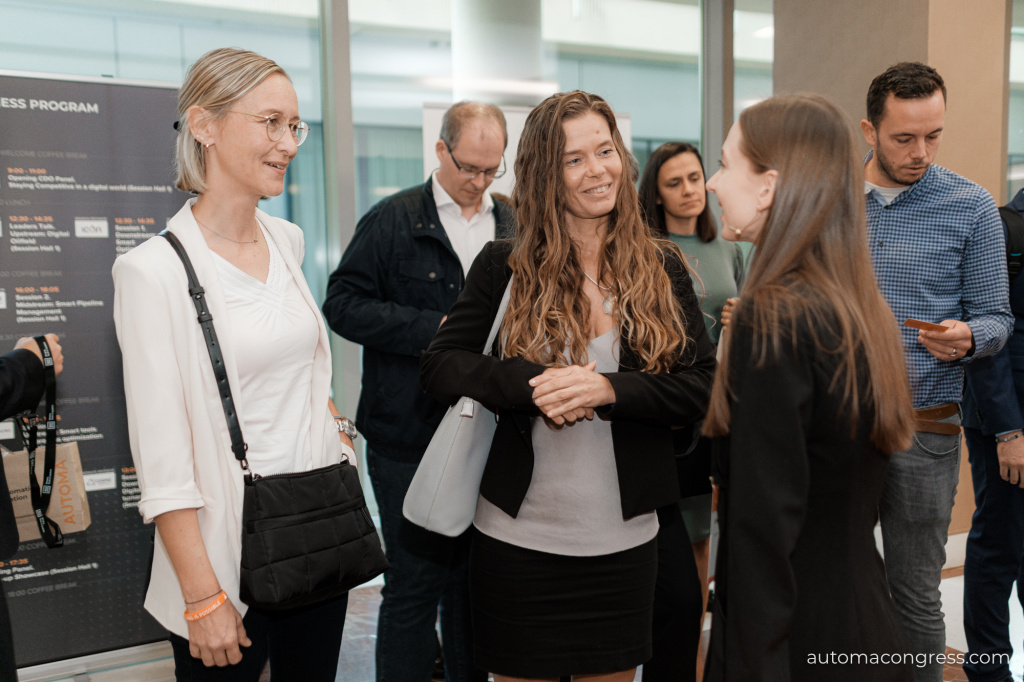 AUTOMA 2022 became a strong catalyst for collaboration - this year, we organised a record-breaking number of more than 500 B2B meetings where the companies could exchange their unique perspectives on oil & gas digitalisation and find common grounds for future partnership.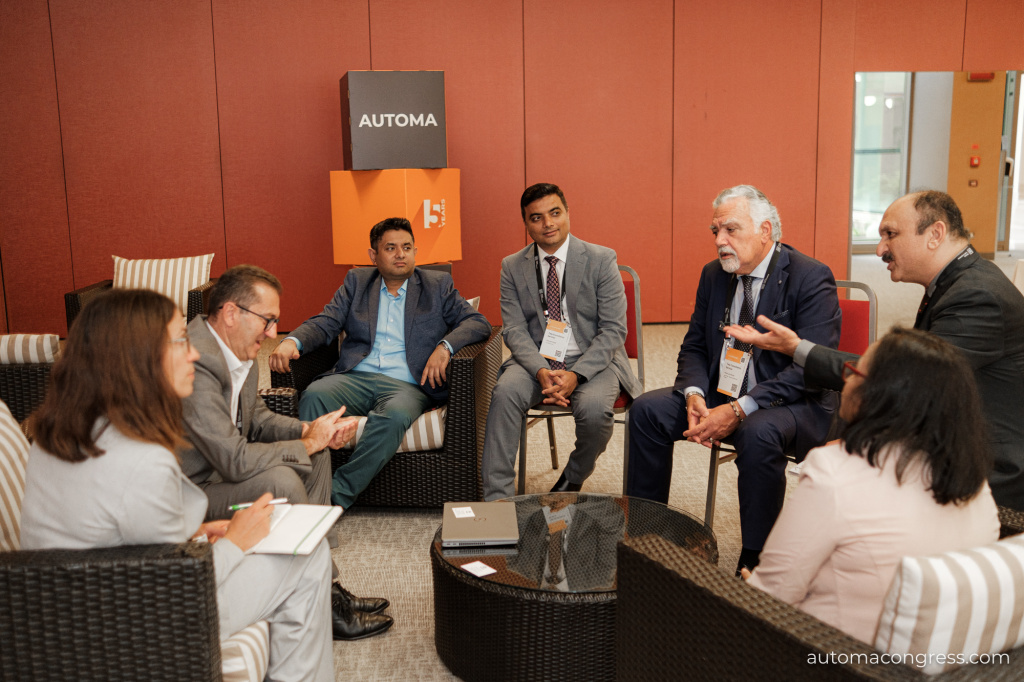 The session programme of the Congress featured 50+ digitalisation experts who addressed the unique challenges for the sector and shared their strategies for digital success, covering key growth technologies, like cloud, AI, robotics, and other game-changing solutions.
We have highlighted 4 inspiring AUTOMA sessions on how digital is revolutionising the future of the oil & gas:

Opening CDO Panel: Staying competitive in a digital world
At the opening panel of the AUTOMA Congress, executives from Schneider Electric, Essar Oil (UK) Limited, Tata Consultancy Services, and Seadrill discussed the ways digitalisation impacts society and how the oil and gas industry can use the momentum to build more resilient businesses and keep up with the rapid pace of the market. Raahil Burhaani, CIO at Essar Oil (UK) Limited, spoke in detail about the key principles, components, and characteristics of Industry 4.0 that enable resilient enterprise strategy across the O&G value chain.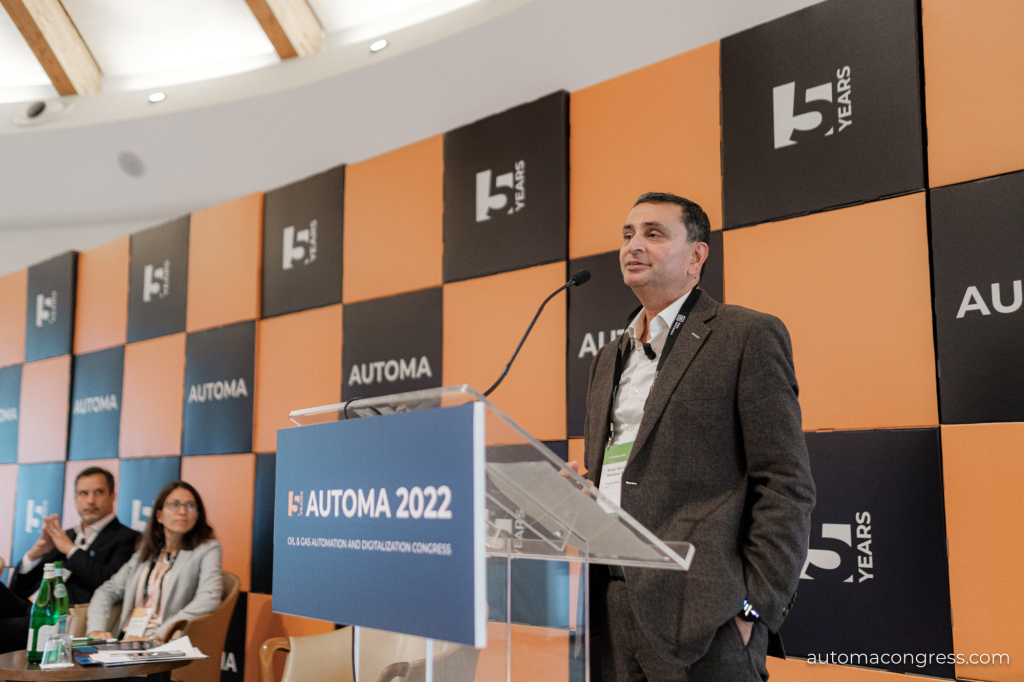 Richard McConomy, Technology Advisor at Seadrill, shared an exciting case of successful collaborations with OEM and startups that completely transformed the management of the company's rig operations. Thanks to this collaboration, Seadrill can use interactive real-time portals and tools that enable collaboration between onshore and offshore personnel and give the freedom to create value with a mixture of real-time data and smart data-driven metrics for application and model enrichment.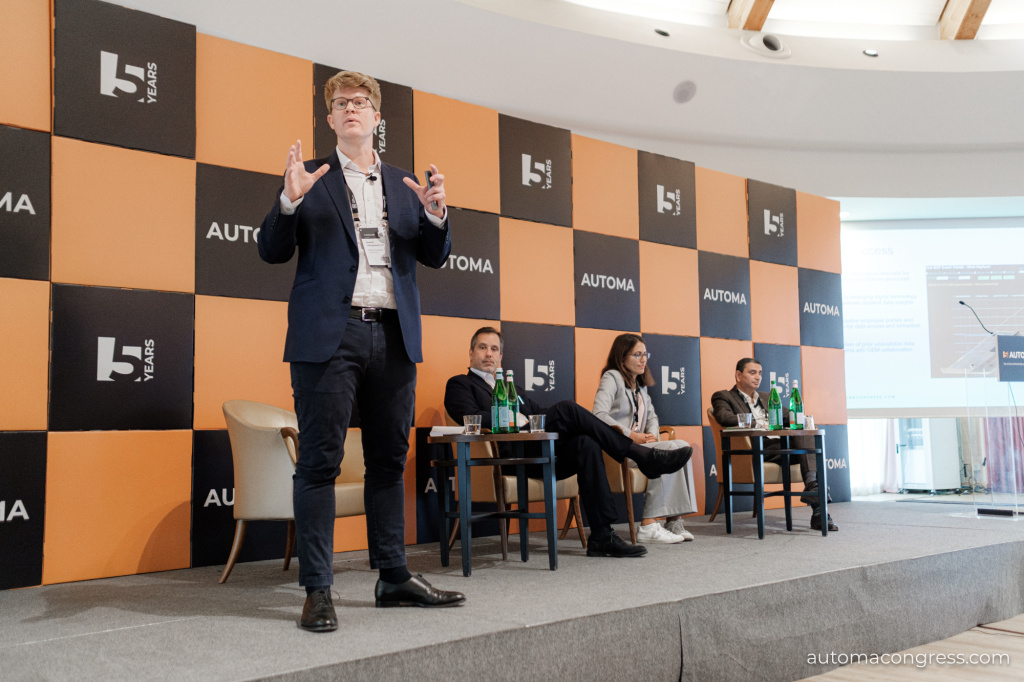 Roundtable: Digital sustainability

During the first roundtable of AUTOMA 2022, Repsol, PKN ORLEN, McDermott, Reganosa, and HCL Technologies discussed the two key themes that will drive each other in the following years: sustainability and digitalisation.

From monitoring equipment operations and resource usage to process optimisation and predictive analytics - the presentation by Aleksandra Trojanowska, Manager of Strategic Projects Department at PKN ORLEN Plock Refinery, provided a thorough look into the ways digital technologies drive decarbonisation. Jeff Stroh, Senior Director, Digital & Data Driven Insight at McDermott, stressed the importance of utilising digitally enabled processes to drive decision making and highlighted calculation of greenhouse gas emissions as a key component of nearly all oil and gas projects.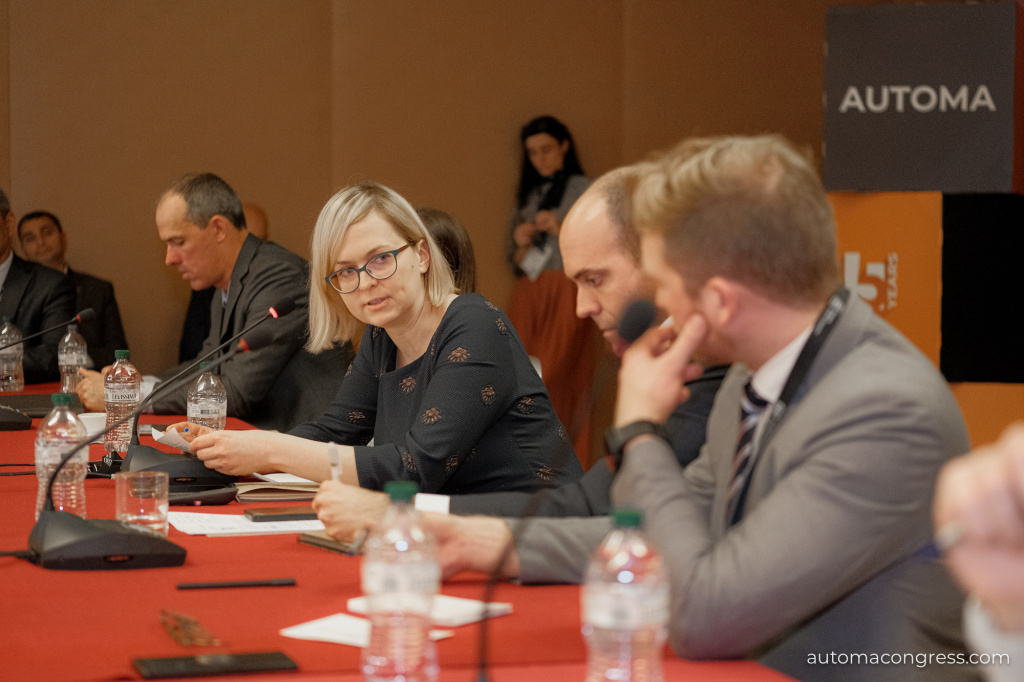 Roundtable: Artificial Intelligence in oil & gas - the heart of the matter
AI is no longer just a buzzword. The technology has already been successfully helping O&G companies with short-term challenges, but AI implementation is not a sprint - it's a marathon. A thought-out strategy is vital to fully realise the technology's potential for the industry. O&G companies are eagerly waiting for breakthroughs - but what does it take to reach success? Jose Antonio Martin H., Artificial Intelligence Technical Advisor at Repsol, shared the Repsol's Technology Lab view on AI trends in industrial operations and a few successful cases of their implementation. The company's message is clear - today, it's important to become an AI friendly organisation.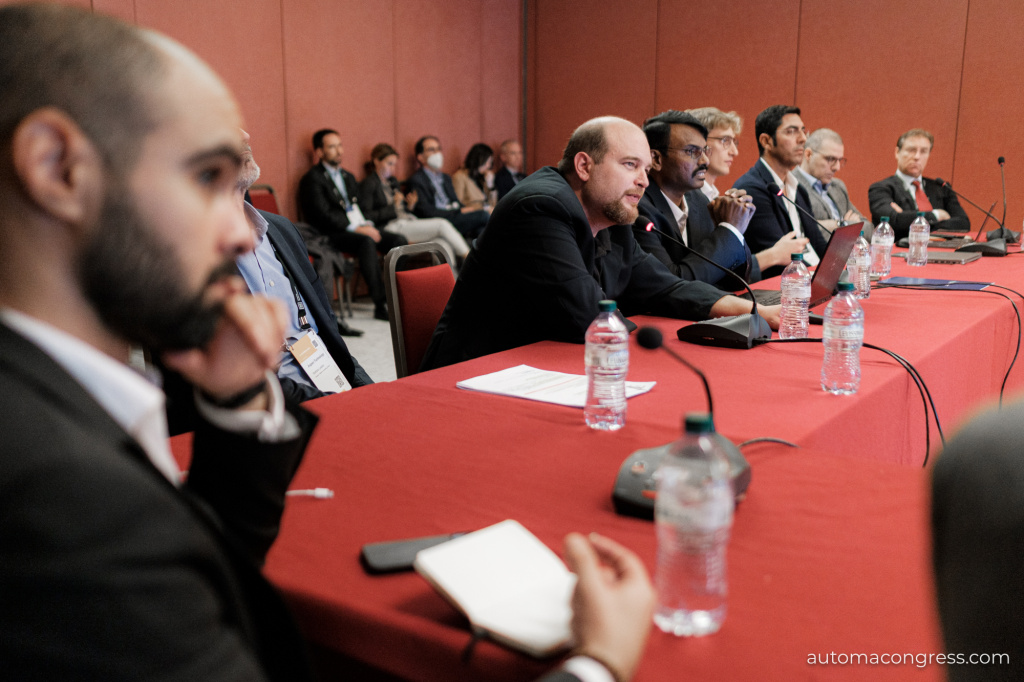 Session 6: Digital turnaround in the downstream

In refineries and large-scale plants, turnarounds remain an enormous planning and logistical challenge. How can turnarounds be reimagined in a more digital world? Experts from COSMO CONSULT TIC, JGC Corporation, KT - Kinetics Technology, OMV Schwechat Refinery, and OMV Downstream took a deep dive into the possibilities digital tools bring to the table.

Roland Cziferszky, Senior Profitability Engineer at OMV Schwechat Refinery. discussed how digital technologies can be used to help address the fouling problem in crude distillation units and provided an asset owner perspective on the challenges and benefits associated with the introduction of a cutting-edge technology in refinery operations.

Akihito Kawamoto, Process Control Engineer at JGC Corporation, shared a detailed case study on the successful completion of a fully automated start-up of a gas processing facility without any on-site adjustment and correction work of the start-up sequence. To achieve this, the company developed and utilised a digital twin composed of a dynamic simulator and a control system.

AUTOMA 2022 Exhibition boasted a diverse mix of digitalisation and automation products for the oil & gas sector. With 67 innovative tech vendors presenting their innovations on the exhibition floor, it featured everything from wearables & robotics to groundbreaking software & AI solutions. Our delegates had the chance to meet with service providers, explore cutting-edge technologies, and even see remote piloting solutions in action - with drone demonstrations provided by ScoutDI and Flyability!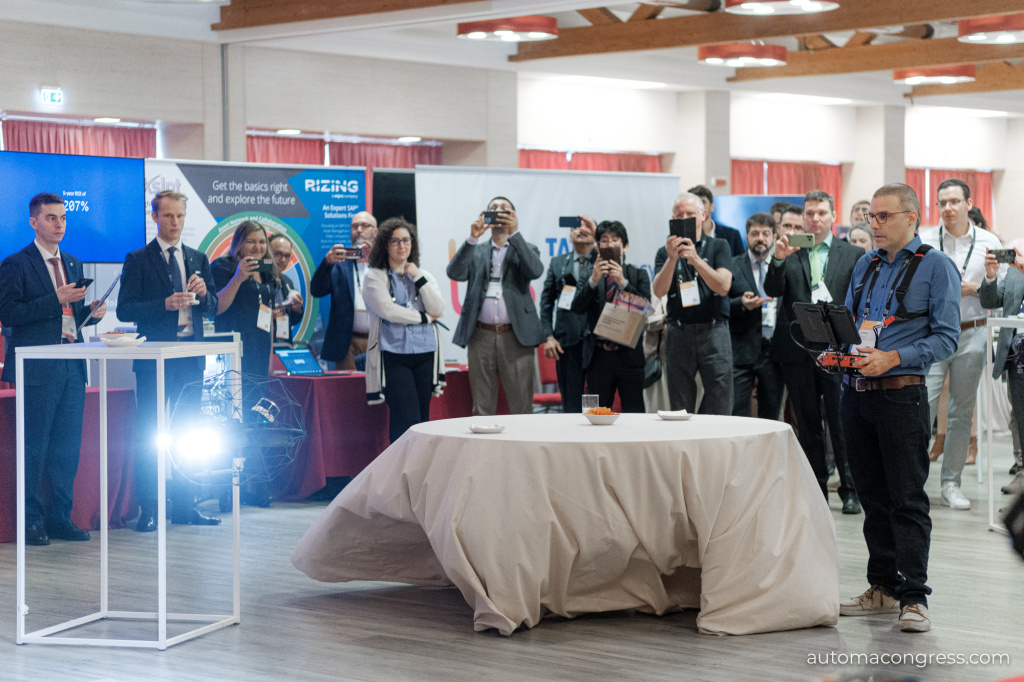 In celebration of the Anniversary of the Congress, we prepared a set of exciting activities for our participants to enjoy, including special raffles from our sponsors, social media contests, and giveaways! The Anniversary Gala Dinner became the highlight of the celebration, featuring bartending & magician shows, a special award ceremony for regular participants, and a Grand Lottery with valuable prizes.

Thank you for joining AUTOMA during this 5 year journey. It was an absolute pleasure to meet you and enjoy AUTOMA's anniversary celebration together. Thank you all for starting active conversations, presenting the most innovative solutions, and sharing your best digital practices at AUTOMA 2022!

We would like to extend special thanks to our sponsors and partners. A big thank you to the AUTOMA 2022 Hosting Company, Bonatti, for their support and hospitality during the event, and our Principal, Diamond, and Platinum Sponsors: Tata Consultancy Services, Wilhelm Layher & Co KG, and AVEVA.

AUTOMA 2023
will welcome its participants on
October 16-17, 2023
in
Istanbul
- Turkey's biggest city and a thriving hub for oil & gas business and cutting-edge industry. Registration is already open!
Learn more
back to the news list